Southern Cement Ltd is part of CRH, one of the world's leading building material groups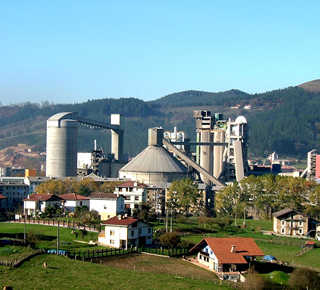 Southern Cement Ltd. is fully operated by Irish Cement Ltd, Ireland's leading cement producer for over 80 years. Both companies are part of CRH Group, an international leader in building materials, employing over 79,200 people at 3100 locations worldwide.
From our terminals in Ipswich and Shoreham, we supply premium quality bulk and bagged cement products to customers in the South East and London construction markets. Customers outside of the South East of England are supplied by our sister company Premier Cement Ltd. from depots in Swansea, Liverpool, Salford, Howden and Montrose.
We take pride in the fact that our cements are produced using the most advanced, energy-efficient dry process technology to the highest international standards. Our manufacturing plants operate to ISO 9001(2015) and ISO 14001(2015) quality and environmental management systems.
Our cements are tested and certified to fully comply with the requirements of the European cement standard EN 197.
Dedicated marketing and after-sales advisory teams ensure technical support for our customers.